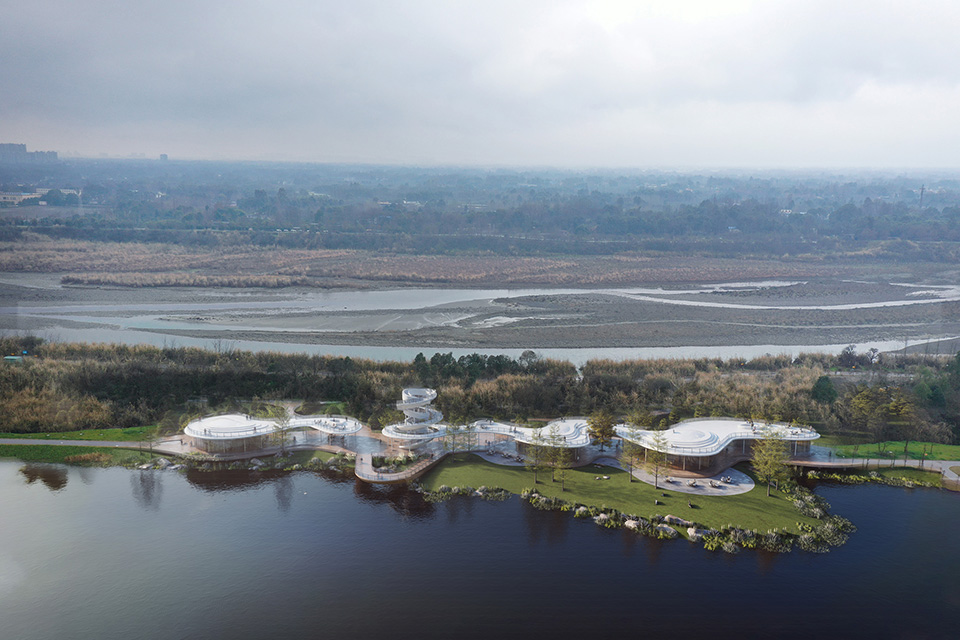 UNDER CONSTRUCTION
Lujiatan Wetland Park Visitor Center
✜
Project Brief
Located in Lujiatan Wetland Park, the project resides on the banks of the Jinma River. The form of the architecture was originally abstracted from the unique texture of the river itself. With subtle treatment in the volume, the architecture merges into the natural environment naturally. The double-spiral deck not only allows one to target the Visitor Center at a distance but also provides an observation deck for people to admire the entire wetland in view.
✜

Project Information
Project Name: Lujiatan Wetland Park Visitor Center
Project Location: Wenjiang, Sichuan
Project Type: Architecture Design, Landscape Design
Client: Chengdu Keron Urban investment Co.
Building Area: 1,440㎡
Lead Architect: Lu Yun
Design Team: Li Aidong, He Fan, Li Hao, Rong Dian, Fu Yao
Design Period:2022.02 - Present
Shop Drawing: Chendu Yuzhan Architectural Design Co.